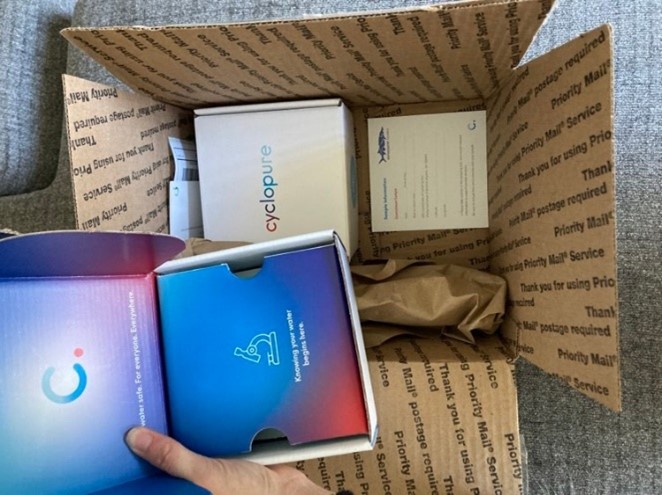 In June, California Coastkeeper had the privilege of participating in a PFAS Monitoring Project, one of the country's largest PFAS surface water contamination data projects yet. But what does PFAS stand for and why is it important? PFAS are per-and polyfluoroalkyl substances, a group of chemicals often referred to as 'forever chemicals' that are used in products that are heat, oil and water resistant that do not break down, and thus accumulate in the environment, polluting our waterways. Examples include water resistant clothing, certain cleaning products such as laundry and dishwasher detergent, vehicles, certain food packaging and electronics. Humans and animals are exposed when they consume anything contaminated with or containing PFAS, which includes swimming or drinking as well as eating wildlife that has had contact with PFAS chemicals.
Due to the ubiquitous presence of PFAS in our everyday lives, a company called Cyclopure based in Illinois decided to take on this project at a national level. By designing sampling kits that utilize an absorbent to draw out PFAS and purify water, the company found a cost-effective and easy way for anyone to sample.
Waterkeepers across the nation committed to using these sampling kits to collect water samples in their jurisdiction. The goal was to sample upstream and downstream in bodies of water in close proximity to industrial sites, such as textiles, automotive and electronic manufacturers in order to get a look at what the levels of PFAS contamination looked like. If a participant did not live in close proximity to a body of water near an industrial site, any other body of water could be tested to be used as a comparison when results are observed later this summer.
When results of the project are published in the weeks to come, we hope to be able to compile some ways we as a state and communities can work together to keep our local bodies of water clean and help prevent further PFAS contamination. For more info on Cyclopure and the project, visit https://cyclopure.com/

Executive Director Sean Bothwell leads CCKA's initiatives to fight for swimmable, fishable, and drinkable waters for all Californians.