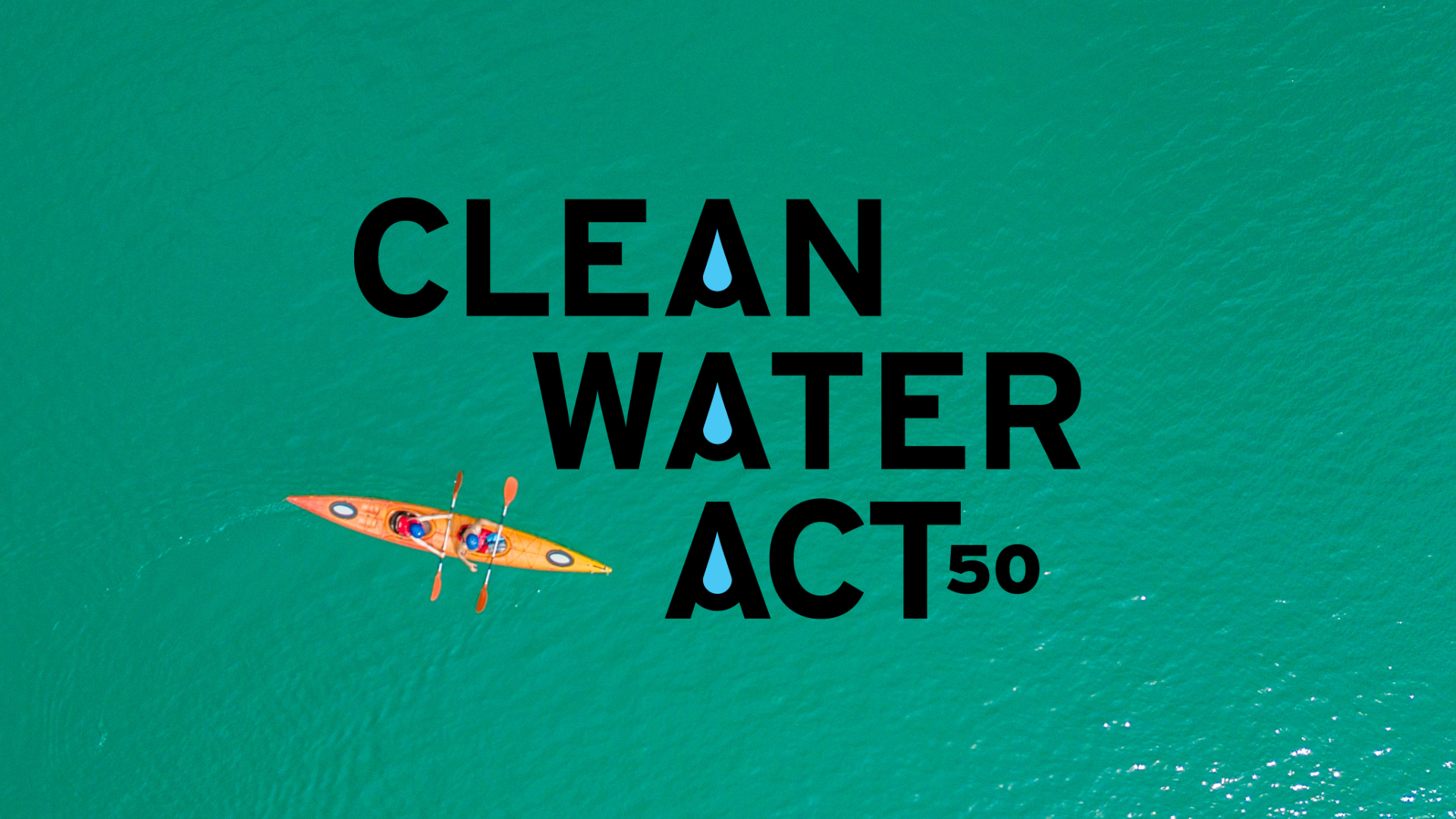 This month marks the 50th anniversary of the Clean Water Act, landmark legislation with a lofty goal to "restore and maintain the chemical, physical, and biological integrity of the Nation's waters." The Act envisioned that its clean water ambitions would be met by 1985 – a benchmark we sadly haven't come close to meeting. Nevertheless, without the Clean Water Act, our water would almost certainly be worse off.
Among the Act's most important provisions is the authorization for communities to enforce clean water standards when our government fails to do so. As a result, many of the Clean Water Act's most dramatic successes in California are the result of decades of dedicated work by Waterkeepers and other community groups. Here is just a glimpse into California Waterkeepers' impact over the years thanks to the Clean Water Act:
California Coastkeeper Alliance and your local water watchdogs work hard to enforce the laws of the Clean Water Act when our government fails to do so. While we've had strong successes, California's waterways face many remaining challenges, with over 90% of the state's waters polluted or otherwise impaired. Some of our state's lingering clean water issues include:
Southern California beaches frequently close from sanitary sewer overflows. This past January, there was an 8.5-million-gallon spill of raw sewage into the Dominguez Channel in Los Angeles, shutting down five public beaches. Another spill in March shut down 7 miles of coastline in the Long Beach area.
Harmful algae blooms poison pets and swimmers. In 2021, 46 incidences of harmful algal blooms were reported in the Sacramento-San Joaquin Delta alone, where 40,000 people fish for sustenance.
Our coast is still contaminated with DDT, an infamous toxin banned in 1972. Last year, 25,000 barrels believed to contain DDT were found off the coast of Southern California.
Increasing drought conditions have all but eliminated Northern California salmon populations. In 2021, low flows caused high water temperatures that killed 75% of salmon eggs.
Humboldt Bay remains contaminated with dioxins, part of the EPA's "dirty dozen" pollutants that persist in our ecosystems for many years after they are introduced. Humboldt Bay has faced this pollution since the 1980s and still lacks a plan to clean it up, threatening the region's drinking water.
In California's Central Coast and Central Valley regions where agriculture reigns, nitrate contamination in the groundwater is a major issue. For example, the community in San Jerardo has suffered from contaminated water for years, leading to expensive water infrastructure projects and residents who are forced to rely on bottled water to avoid poisoning.
We have come a long way in 50 years, and we still have a long road ahead to meet the goals of the Clean Water Act. You can count on your local Waterkeepers to be here for 50 more years – or as long as it takes – to achieve swimmable, fishable, drinkable water for all Californians.

Executive Director Sean Bothwell leads CCKA's initiatives to fight for swimmable, fishable, and drinkable waters for all Californians.