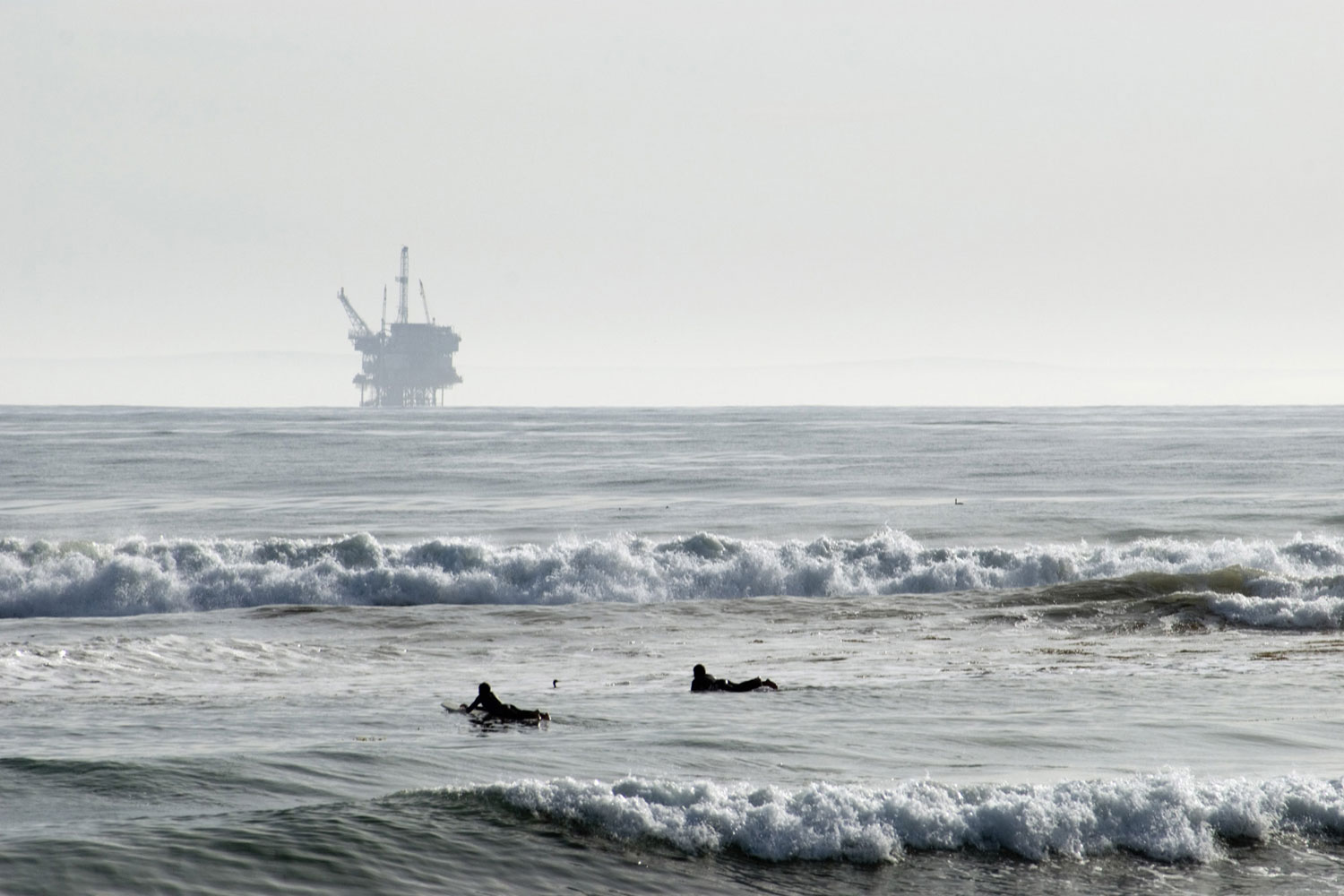 August 29, 2018
Today, California lawmakers passed a bill that will effectively block new offshore oil and gas drilling. Senate Bill 834 (Jackson) prohibits the leasing of state lands and waters for construction of new pipelines, platforms, and other infrastructure needed to bring offshore oil and gas to shore for processing. The legislation is now headed to the Governor's desk and is expected to be signed into law by Gov. Brown. Below are statements from Hans Cole, Director of Environmental Campaigns and Advocacy at Patagonia, and Sean Bothwell, Policy Director of California Coastkeeper Alliance. Patagonia is a member of the Blue Business Council founded by California Coastkeeper Alliance to engage businesses in protecting California's most valuable natural capital: a healthy coast and clean, flowing rivers.
"California's iconic coastline is everything to our community – and it is where our founder decided to start our company almost 45 years ago. Patagonia is still based here because of this area's natural beauty, wildlife and iconic surf break. It's worth so much more than the oil beneath us. Over 150 million people come annually to visit our beaches, and, in doing so, support restaurants, hotels, grocery stores, and countless other businesses. We must continue to protect our coast and ocean from the inevitable risks of new offshore drilling: for the sake of our communities, our economy, and our environment. Patagonia is proud to work with other members of the Blue Business Council and groups like the California Coastkeeper Alliance to defend California's coast," said Hans Cole, Director of Environmental Campaigns and Advocacy of Patagonia.
"The Trump administration's reckless offshore drilling plan triggered a statewide wave of resistance, and lawmakers clearly got the message: California will not risk our beloved beaches or multibillion dollar blue economy," said Sean Bothwell, Policy Director, California Coastkeeper Alliance.
CONTACT: Sean is available for comment at 949-291-3401 or

Executive Director Sean Bothwell leads CCKA's initiatives to protect and defend California's ocean, bays and rivers.