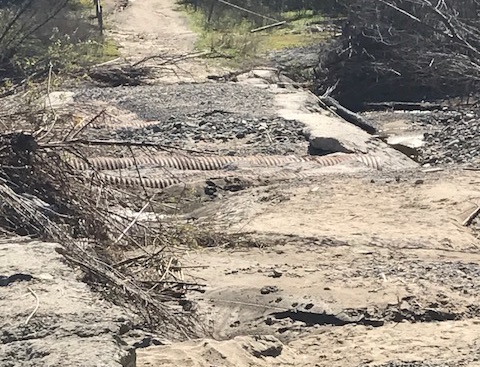 Orange County Coastkeeper is taking legal action to protect the public and marine life from harmful pollution flowing from Rancho Mission Viejo Riding Park, an equestrian riding park in San Juan Capistrano.
For years, horse manure and other harmful pollutants have discharged into San Juan Creek, contaminating water all the way to Doheny State Beach – one of the most polluted beaches in California. Contaminated discharges from horse facilities contribute to high levels of bacteria, nitrogen and phosphorus harming San Juan Creek, including critical habitat for Southern California Coast Steelhead – an endangered fish species. Kids run the risk of getting sick from splashing in the water contaminated by bacteria and by facilities that don't satisfy standards for properly managing pollution.
Read the Full Story from Orange County Coastkeeper

Communications Consultant Lola Dvorak supports CCKA's strategic communications by helping waterkeepers tell their stories.