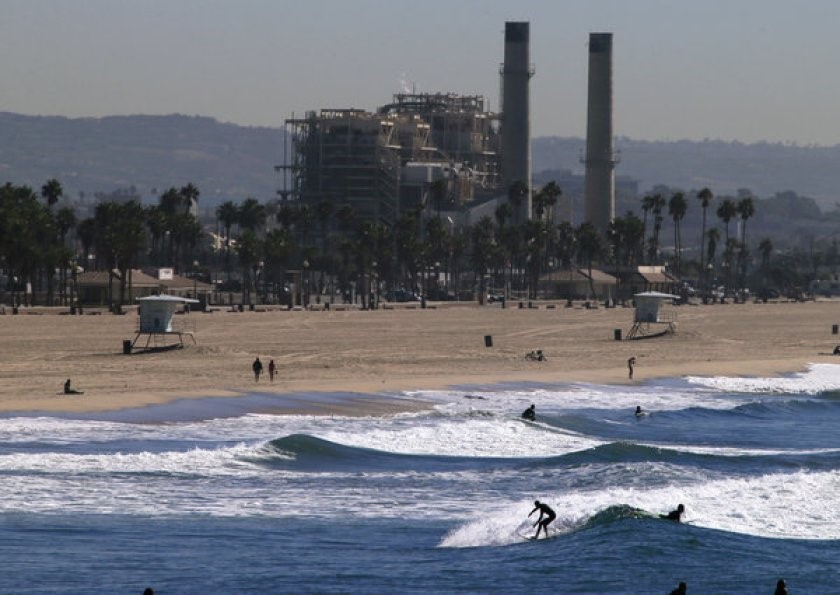 Photo: Mark Boster / Los Angeles Times
Written by Caroline Seche, CCKA Semester in Practice Extern from Vermont Law School
During California's recent drought, communities turned to desalinated ocean water as an imperfect solution for California's water needs. This resulted in the proposal of the Poseidon Project – Poseidon Water's Carlsbad and Huntington Beach ocean desalination plants. Given the high costs to ratepayers, greenhouse gas emissions, and marine life impacts, ocean desalination should be a last resort option and used cautiously only after water efficiency, stormwater capture, and water recycling have been fully considered. Once a community has no choice but to resort to ocean desalination, the project should fully comport with the statewide Ocean Desalination Policy. Ocean desalination increases marine life mortality through sucking ocean water through pipes to turn into drinking water, and in the process pulling in fish and plankton and producing a toxic brine that can harm fisheries and pollute coastal waters.
Beyond costing California the life of its threatened and iconic marine species – such as seals, starfish, and giant sea bass – ocean desalination is costly for California communities, forcing local communities to bear the brunt of the financial impact. This leads to a increased water rates during the first ten years of plant operation, which we are seeing with the operation of the Carlsbad plant. Additionally, if the proposed Huntington Beach project is like that of the existing Carlsbad plant, the amount of water actually produced by the plant will be far less than predicted – this critical issue and others will be discussed at today's Santa Ana Regional Water Board meeting.
Comparatively, water recycling – another technology used to produce clean, drinkable water – is half the cost of desalinated ocean water, uses three times less energy, and produces four times as much water without the impacts on California's marine life. Water recycling is also more energy efficient, less costly, and avoids overproduction and waste because it is a self-sustaining water source. In the next decade, energy costs are expected to rise to be 25-30% of the total cost of water. Currently, desalinated ocean water is the most energy intensive drinking water option, whereas recycled water uses three times less energy. To institute a low energy, less expensive system now will save communities in the long run.
Water recycling is the most efficient and environmentally positive technology available. This is why California should prioritize water recycling over ocean desalination and halt destructive ocean desalination plants that do not comply with California's rigorous Ocean Desalination Policy, such as the proposed facility in Huntington Beach which will be discussed at this afternoon's Santa Ana Regional Board meeting.
But if communities do choose to use desalinated ocean water as their local water source, these facilities must be held to the highest environmental standard and use only the best available technology – that being, subsurface intakes – to protect California's coast and reduce the death of our precious marine life.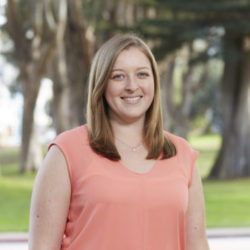 Associate Director Natalie Caulk provides operational leadership and manages the ongoing implementation of programs and partnerships of CCKA.