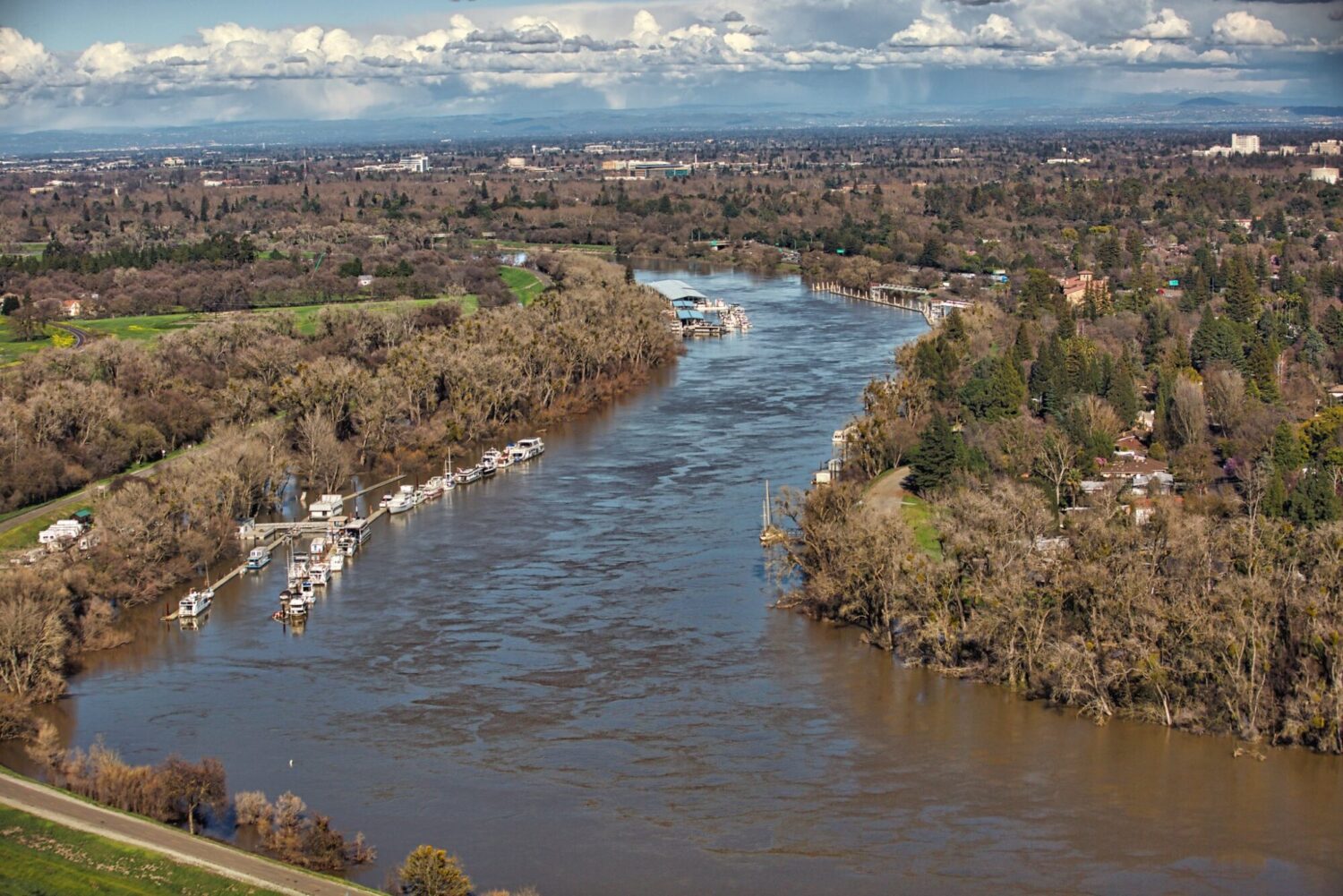 Following a successful enforcement action by California Coastkeeper Alliance, Sacramento County is now required to repair its outdated sewage system, which has caused multiple sewage overflows over recent years.
Sewer system overflows are a common event in California. Sewer overflows have resulted in nearly 17 million gallons of raw sewage entering our surface waters annually for each of the last five years. Spills of raw sewage and discharges of sewage-contaminated stormwater harm our waterways and pose a serious risk to fisheries, wildlife habitat, and human health. In addition to human waste, sewage contains metals and chemicals from solvents, detergents, cleansers, inks, pesticides, paints, and pharmaceuticals that get flushed down the drain and discarded to sewage collection systems. While it's a no-brainer that raw sewage can make you sick from bacteria, these added chemicals can also cause cancer or reproductive harms.
California Coastkeeper Alliance sued Sacramento County due to violations of the Clean Water Act and claims that the County's system was unable to handle peak wet-weather flows, allowing raw sewage to spill out and threaten fisheries, wildlife, and human health. The frequent spills in the region were unacceptable because of the intensive use of the Sacramento River, the American River, and the Delta for commercial, sport fishing, and water-contact recreation that increases the likelihood of direct human contact with spilled sewage and the toxic chemicals contained within.
The Sacramento sewage collection system serves a population of approximately 1.2 million people in the Sacramento region. Many of the water bodies impacted by the County's sewer spills are identified on the state's list of impaired water bodies. Sewage spills that do not directly reach waterways still pose significant health risks by depositing raw sewage in public streets, public buildings and grounds, and private yards and homes. Sewage contaminated waters also may provide a breeding ground for mosquitoes. Residential sewage overflows also diminish property values and impose severe nuisance on local residents.
As a result of California Coastkeeper Alliance's enforcement action, the County agreed to invest $100,000 annually toward eliminating sewage discharge through assessments and inspections, cleaning the sewage lines, and repairing or replacing lines that experience repeat stoppages.

Executive Director Sean Bothwell leads CCKA's initiatives to fight for swimmable, fishable, and drinkable waters for all Californians.