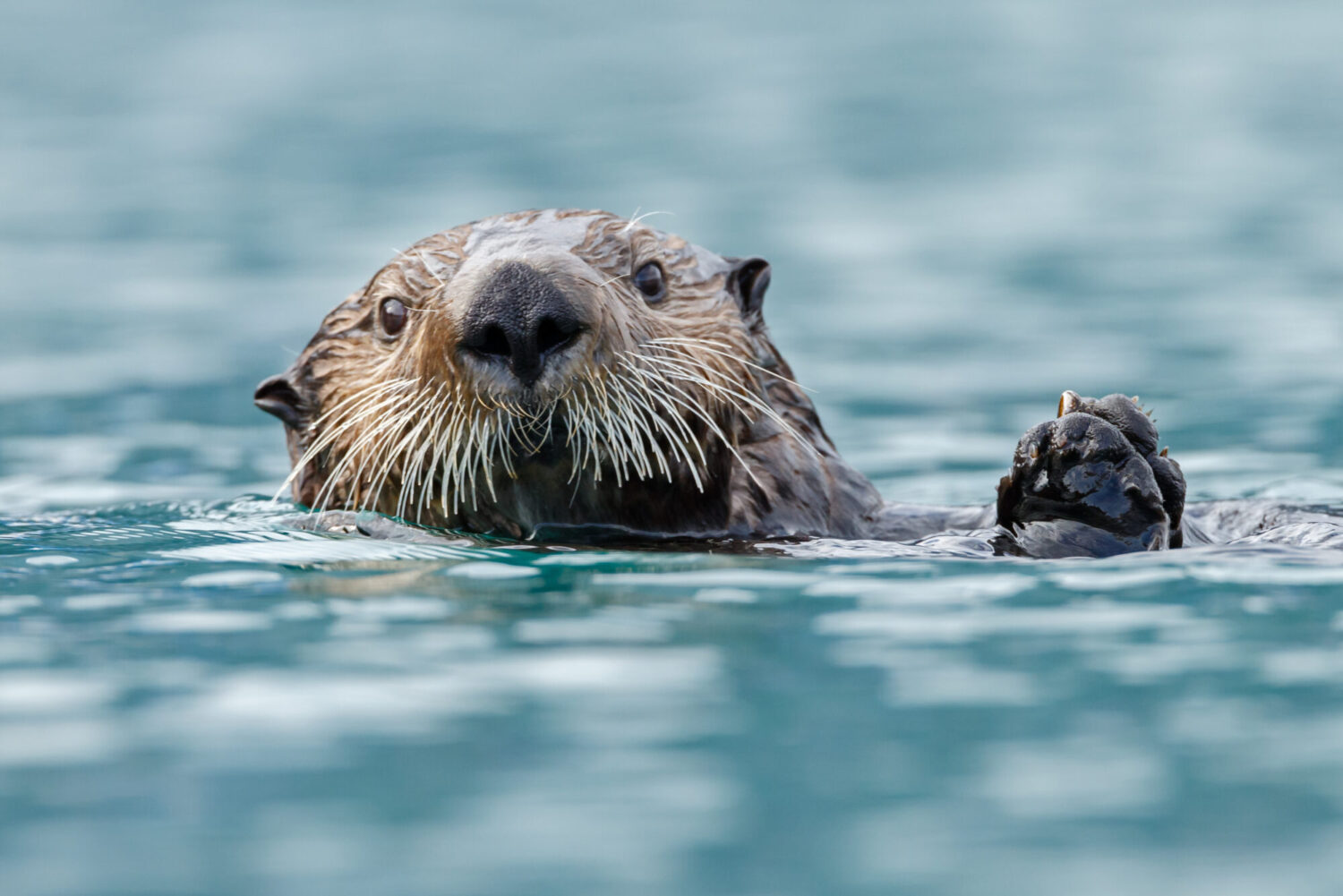 California Coastkeeper Alliance is thrilled to announce that we have acquired The Otter Project. Formed in 1998 to promote the rapid recovery of the California sea otter, The Otter Project is a longstanding partner of California Coastkeeper Alliance, fighting for coastal water quality and habitat protection on the Central Coast and beyond. We are honored to continue the legacy of The Otter Project's work to advance coastal water quality and habitat protections that support California's southern sea otter populations and the ecosystems they depend on.
We are committed to continuing The Otter Project's solutions-oriented advocacy on behalf of the threatened sea otter. This is a pivotal moment for the sea otter and ocean health, with climate change decimating kelp forests and acidifying our ocean, and land-based pollution threatening the quality of the nearshore waters that sea otters call home. We must continue to advocate for action-oriented solutions that protect sea otters, defend their habitat, and safeguard our coastal communities. We have developed the next generation of The Otter Project's workplan to do just that. Here is a preview of The Otter Project's work to come:
Designate critical habitat under the Endangered Species Act for the southern sea otter, an action the US Fish and Wildlife Service should have taken in 1977 when the sea otter was first listed as threatened.
Reduce the threat of sea otter extinction from an oil spill off the Central Coast of California by advocating that the Coast Guard better enforce shipping traffic rules.
Ensure wastewater, urban stormwater runoff, and agricultural activities are held to water quality standards that are protective of sea otters and prevent harmful algal blooms (known to cause sea otter heart disease!) and ocean acidification hot spots.
Continue to advocate for strong, enforceable agricultural permits on the Central Coast that prevent the discharge of toxic pesticides and harmful nutrient pollution into sea otter habitat.
Bolster the state's network of marine protected areas – areas where sea otters thrive – through water quality protections that restrict land-based pollution.
Enforce clean water laws by ensuring that polluters on the Central Coast are held accountable for their illegal discharges.
You can learn more about these priorities at www.theotterproject.org, and we hope you will follow-along as we continue to advocate on behalf of California's sea otter.

Executive Director Sean Bothwell leads CCKA's initiatives to fight for swimmable, fishable, and drinkable waters for all Californians.