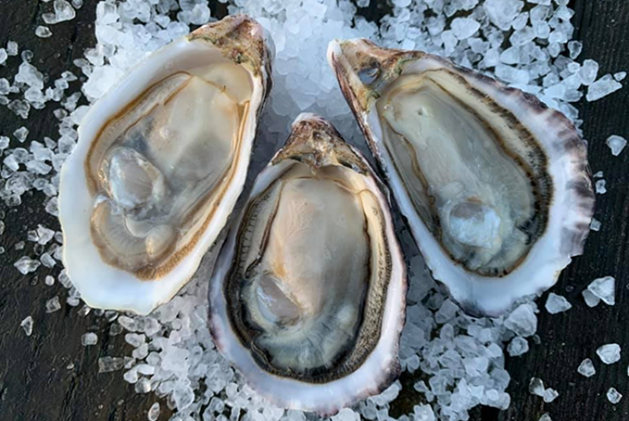 At the beginning of the year, many of the state's sewer systems were overwhelmed by California's successive torrential downpours. Cities like San Francisco reported that over 115 million gallons of sewage overflowed and cities like Ojai reported that 14 million gallons of raw sewage reached surface waters. All that raw sewage has had some pretty crappy effects on coastal California businesses.
For example, the L.A. times reported on January 21, 2023, that oyster farms across the state were shutting down due to the incredible amount of contamination entering the water. Hog Island Oyster Co., one of our Blue Business Council members, reported that they were unable to harvest due to the high levels of bacteria.  
Even without atmospheric rivers, sewage overflows have shut down many beaches up and down the coast. A raw sewage spill on January 25th in Los Angeles, caused by a blocked main line, shut down several L.A. county beaches. Current sampling data indicates that numerous beaches near Santa Barbara, San Diego, and San Francisco are unsafe to swim due to high levels of bacteria. This not only impacts access to safe water but also harms the businesses that rely on people flocking to beaches to recreate.
Sewage overflows harm our businesses and keep everyone from enjoying California's beautiful coastlines. To work toward our goal of swimmable, fishable, and drinkable water for all, California Coastkeeper Alliance is working with the State Water Board to put together a Bacteria Summit. The summit will bring scientists and policy experts together to talk about how we can keep raw sewage out of our waters and make them safe to swim once again.
Stay informed of the Sanitary Sewer Permit, the Bacteria Summit, and our work to protect California's waters by subscribing to California Coastkeeper Alliance's monthly newsletter, becoming a lifetime member, or following us on social media: @CA_Waterkeepers.

Policy Analyst Cody Phillips advocates for statewide policies that protect water quality and access to clean water throughout California.